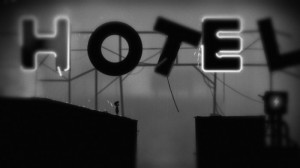 LIMBO – A new adventure/puzzle PC game was recently released that made quite an impact! The game is based in a black & white background and has quite a "dark" atmosphere.
Plot
The main character of the game is a boy without name who wakes up in a middle of a forest. There starts a journey in order to find his missing sister. In this mysterious forest you will come across a great number of traps and a number of other children who will not always be friendly!
The quite sudden end of the game is a little of a surprise but the game has received very good reviews in overall and it is worth to give it a try.
Reviews
"A triumph for independent game development, which manages to transcend all that came before it without having to re-write the genre."
– Xbox World Australia
"Stunningly beautiful and hauntingly atmospheric, Limbo is a modern day masterpiece. The puzzles are balanced and intelligent, and the art direction is phenomenal. This is one of the classics you owe yourself to experience"
– Gamer.no
Company
The game was developed by the company Playdead, an independent game studio based in Copenhagen which was founded by Arnt Jensen and Dino Patti in 2006.
Requirements
OS – Windows XP, Windows Vista, Windows 7
Processor – 2 GHz
Memory – 512MB RAM
HDD – 150MB
Video Card – At least 5 years or younger with Shader Model 3.0
DirectX – 9.0c
More Info at http://limbogame.org